The Categories menu allows you as an Administrator to group Email Templates together for use by your colleagues. These can then be shared on a per login basis to give you control over who can access and use them.
To add a category simply click on the "Add Category" button to the left under the Administration section.

You will then be prompted to enter the following information for your new category.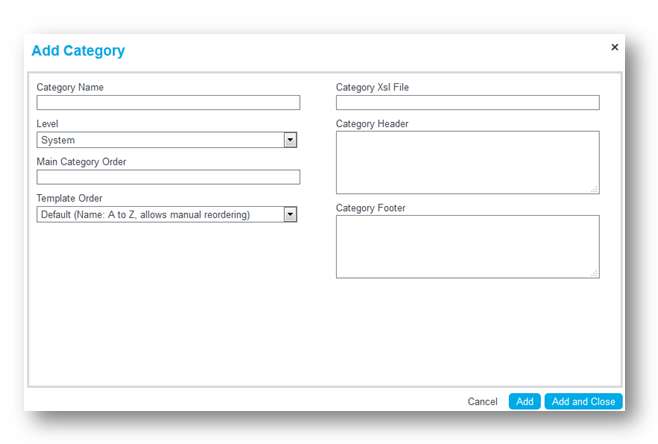 Once you're finished click the "Add" button.