iCalender link option
Please note that the time zone for the event will reflect the time zone of the account where it was created. For example if the event started at 5.00pm in a New York account (GMT-5.00) and a recipient opened this link in London (GMT), then the event would start at 10.00pm (GMT).
iCal files enable the recipient to save meetings/event information directly to their email client calendar. It is compatible with Google Calendar, Apple Calendar, Lotus Notes and Outlook.
Click Create Link > Other > iCalendar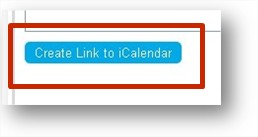 Click to enlarge
Once the link is clicked and the file opened, details that can be saved include: (meetings/event) Title, Location, Start Date/Time, End Date/Time, (meetings/event) Description.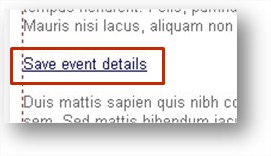 Click to enlarge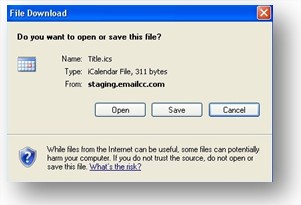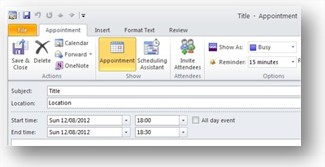 Click to enlarge