It is now possible to add a file to be automatically downloaded when a responder views a secondary page of your Survey.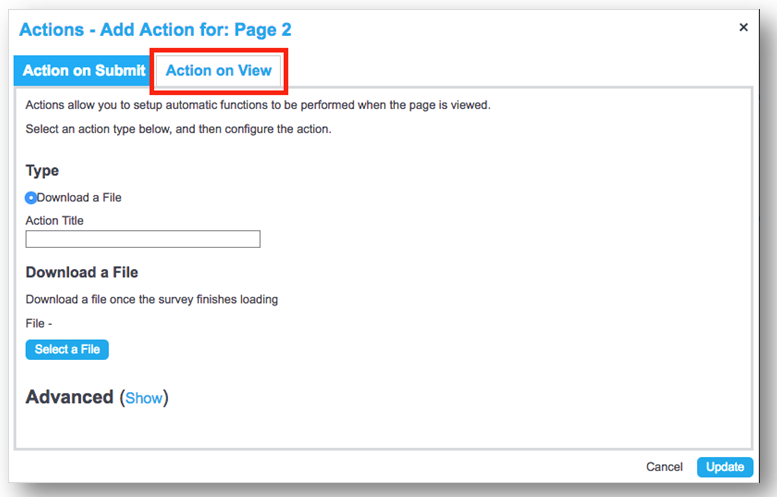 This is a new action that can be selected on a secondary page. You can name the action and select the file from your content library that you wish to be triggered by clicking Use.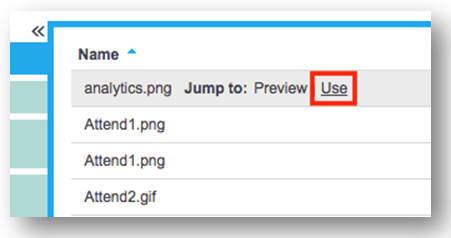 Please note: This action is only available on secondary pages when making a Survey. It cannot be done on the first page.