Once your Campaign is saved and ready to be sent, progress to the 'Recipients' page.
Importing Contacts
You can either import contacts in the 'Recipients' stage when creating a Campaign or in the 'Contacts' tab.
When importing on the 'Recipients' page, select 'Import Contacts'.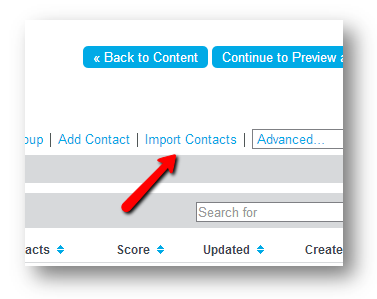 Click to enlarge
The importing steps will appear in a pop out screen.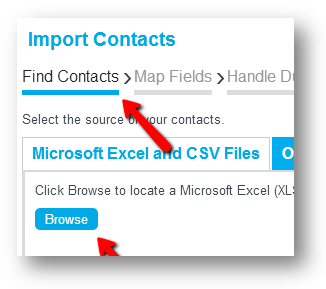 Click to enlarge
The first stage is 'Find Contacts', select the relevant tab to upload via a Microsoft Excel or CSV file or import contacts via an email account. The most common way to upload is click with the list of contacts in a Microsoft Excel or CSV file. All contacts must have an email address.
Click the 'Browse' button and select the relevant spreadsheet from your computer.
If the spreadsheet has more than one sheet, select the relevant sheet you wish to upload.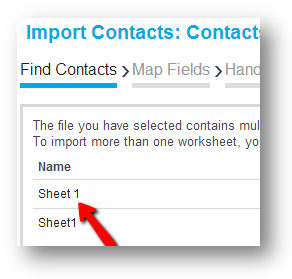 Click to enlarge
Once the spreadsheet is imported, you will move along to the 'Map Fields' section of the import.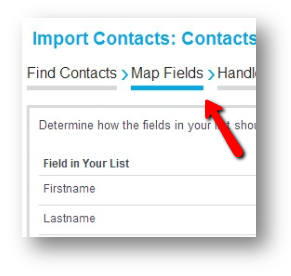 Click to enlarge
Here the left hand column contains the header fields in your uploaded contact spreadsheet. In the right hand side column, use the drop down menus to select which fields you wish to store the header fields on the left. Once complete proceed using the 'Next Step' button.
The 'Handle Duplicates' stage gives you the option to review how you wish to deal with duplicate email addresses you may be importing. Review the different descriptions to see which action is most suited to you when uploading and select using the radio buttons. The choices are:
Append: This selection will add any additional information associated with the email address stored in your file to the contact details stored within Send (e.g. phone number).
Leave: This selection will not change any of the contact's details in Send, but the contact will be added to the group you specify later in the import process.
Update: (Recommended) This selection will update the contact's existing details for mapped fields only. Those fields you have not mapped will not be updated. 
Replace: This selection will replace all of the contact's existing details with the information being imported.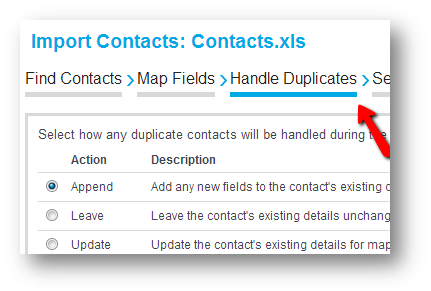 Click to enlarge
On the 'Select Groups' stage it is then possible to add the list of contacts you are importing to a Group. There is the option to choose a current Group, create a new Group or not select one at all.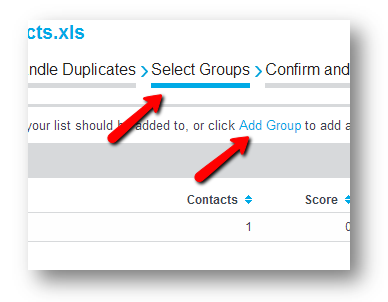 Click to enlarge
Once the relevant Group has been selected continue to the 'Confirm and Import' stage. Check all the import settings and click 'Import' to start importing.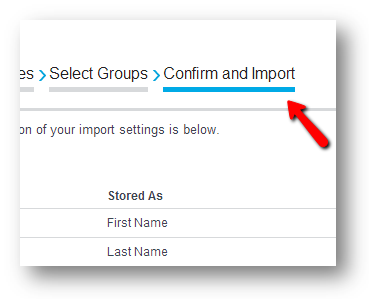 Click to enlarge
Once the importing is complete a confirmation screen will appear with details of the contacts inserted, updated and invalid.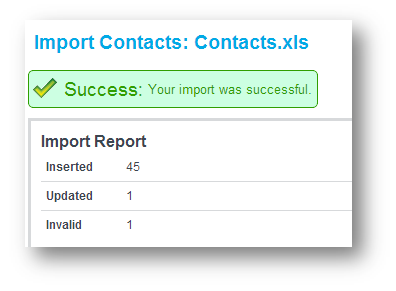 Click to enlarge