You can insert HTML Buttons directly in to campaigns from the editor toolbar which can be used to link to various URLs, Surveys and files.
To insert the button, click Insert on the editor toolbar, and then click Button.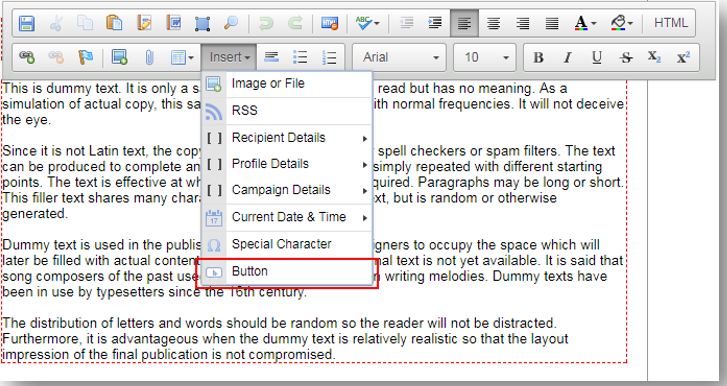 In the pop up window, you can style the button and create the link.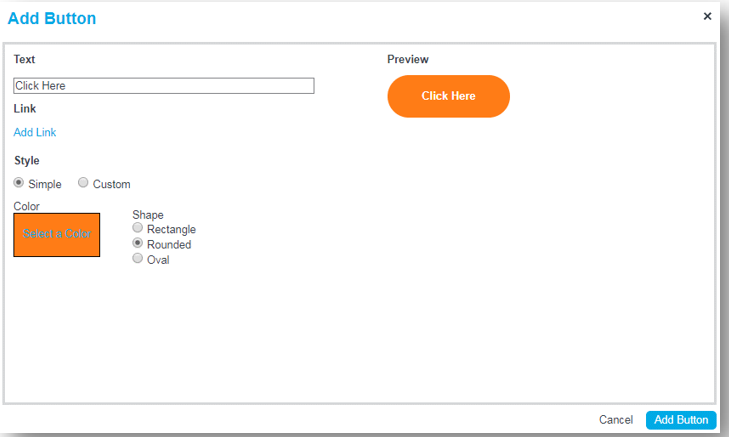 Text: Allows you to control what is written in the Button
Link: Brings up a pop up window to add in various link options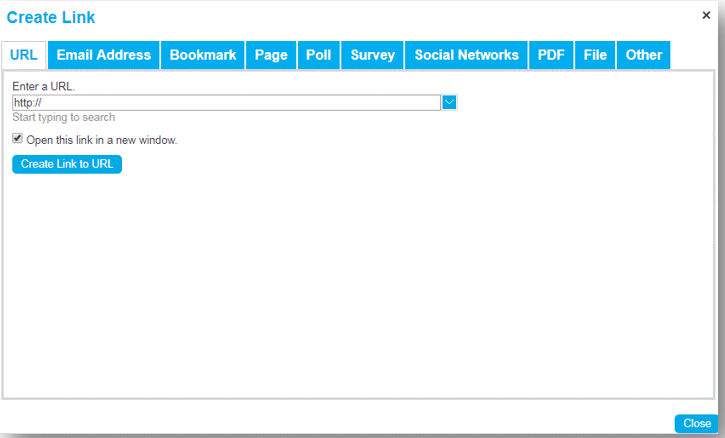 Style: There is either the option of a Simple design with just a background colour and a shape, or a Custom design where you can change the Font, Background and Border colour, as well as the Width, Height and Border Radius.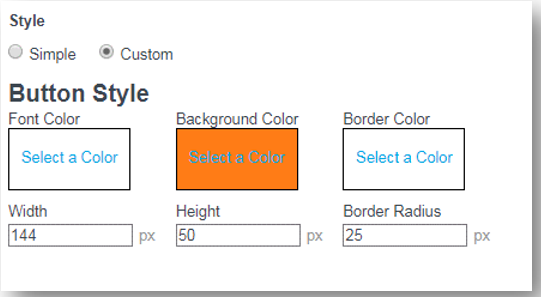 Then click Add Button to insert the Button into your Campaign.