A quick tip when resizing/editing images. 
To resize/edit images the optimum process is to edit prior to importing or do so within the Content section. Resizing in the template or using the drag function can cause the image to render in an unintended size.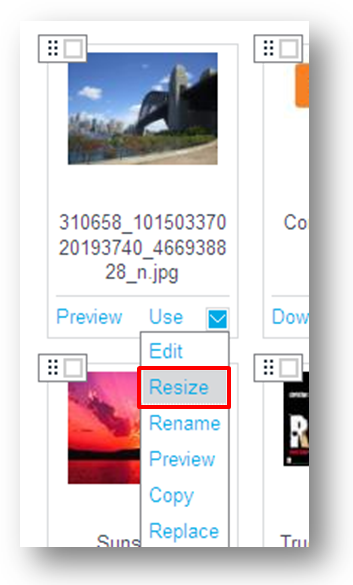 Click to enlarge
Once you have selected 'Resize', select the size you want in the pop up that appears.