You can send a system-generated email  that contains a link the recipient can click to opt back in:
Click Contacts in the main navigation menu.
Locate the contact by entering a full or partial name or email address in the Search box.
Click the drop down arrow next to the contact, and select Opt In.
Optionally modify the message that will be included in the system-generated email sent to the contact.
Click the Send button to send the system-generated email to the contact.
The contact will need to click the link in the email they receive, which will take them to a page where they can update their email preferences. They will need to confirm their request by clicking the Opt In button.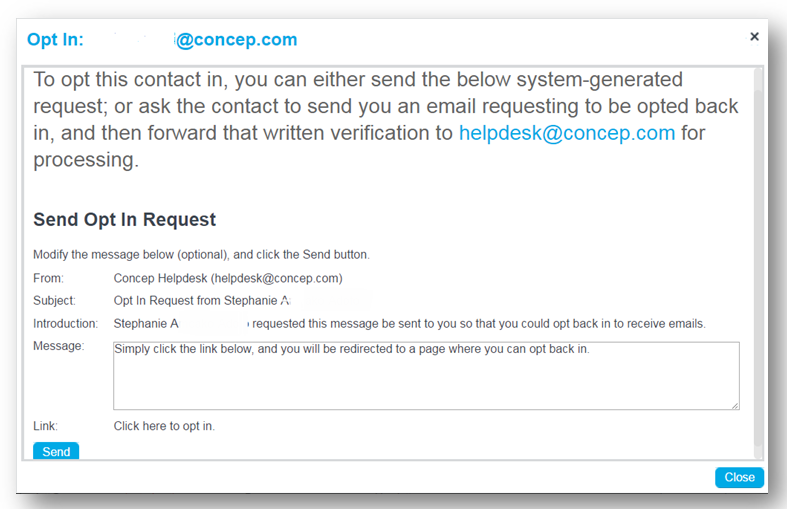 If for some reason the contact is unable to opt themselves back in this way, you can ask the contact to send you an email requesting to be opted back in, and forward that written verification to our Helpdesk team for processing. We would need written confirmation from the contact, before opting them back in, as this is what is legally required.