To make a campaign appear to be sent from a contacts Relationship Manager or contact owner, the following steps need to be taken.
Please note – you can setup replies so that they go back to the contact owner if you wish. This is explained at the end of this article.

1. Select the 'Contacts' tab and from the 'Advanced' drop down menu, select 'Manage Custom Fields'.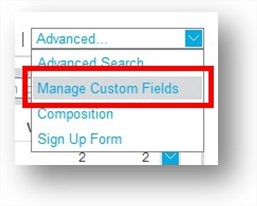 Click to enlarge
2. Select the 'Add Field' button and insert into the 'Name' field a name such as 'accountmanagername' or 'contactowner'.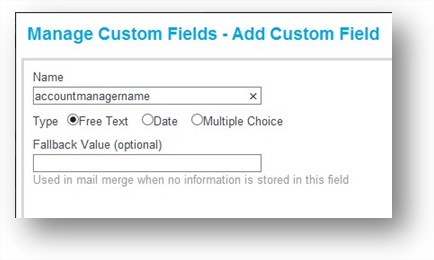 Click to enlarge

3. If you wish to enter a fallback value in case a contact does not have an account manager, you can do so in the 'Fallback Value' field.
 
4. Select 'Add' and you will have created your custom field.
 
5. Open your campaign.

6. Select a content area to insert the custom field you have just created. You can do this by clicking on the 'Insert' button on the toolbar selecting Recipient Fields > Custom Fields. This step is just to double check the mail merge tag. Select the custom field you have just created and the mailmerge tag will appear in the content of your Campaign.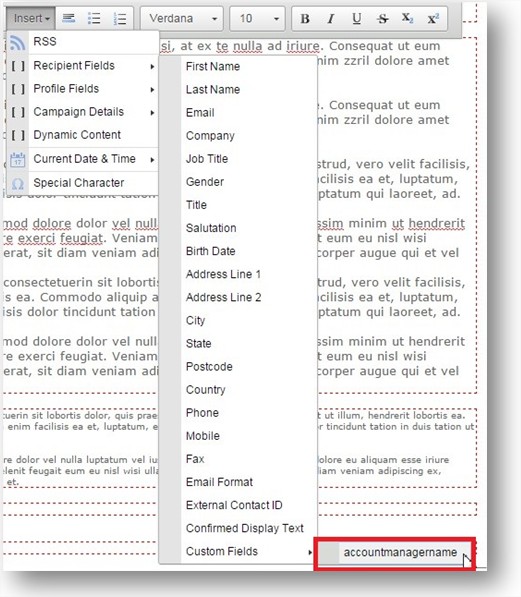 7. Select 'Manage Profiles' and 'Add Profile'.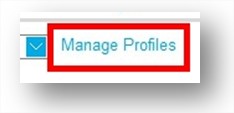 Click to enlarge

8. In the 'Name' field, enter the custom field mail merge tag you have created (you can do this by cutting and pasting).
9. In the 'Email' field, this email address will not be the one seen by the recipients of your campaign and therefore can be any email address you specify. Instead the one shown in the recipients inbox is the sending domain, which can be seen in the 'From' email address.  
Please Note: We do not recommend using a personalised email address for the 'From' field to encourage recipients not to save and email this address. There is more information on this here.
Setting up Replies
If in the 'advanced settings' of a Campaign, you have selected that the replies to the campaign be sent to the profile email address, then ensure the email address you enter is the correct email address.  You can alternatively tick the option below 'to other email addresses' to specify an email address if you would like the replies to be directed that way.

Setting up Replies to go back to the contact owner 
Option 1 - If you have their full name in one column in the spreadsheet and their email address in the other 
1) Create a custom field for the relationship managers full name e.g. [contactowner]
2) Create a custom field for the relationship managers email address e.g [contactowner]
3) Create a profile that has the custom field in point 1) within the 'Name' field
4) Use the custom field from point 2) within the 'Email' field of the profile
5) Set up the replies to forward or go directly to the profile email address

Option 2 - If you only have the relationship managers first name and last name in separate columns in your spreadsheet
1) Create a custom field for the relationship managers first name e.g. [senderfirstname]
2) Create a custom field for the relationship managers last name e.g [senderlastname]
3) Create a profile that has the custom field in points 1) and 2) within the 'Name' field e.g. [senderfirstname] [senderlastname]
4) Use a generic email address within the 'Email' field of the profile
5) Set up the replies to forward or go directly to other email address e.g. [senderfirstname].[senderlastname]