To download a Campaign as a PDF, click the dropdown arrow on the right hand side of the campaign and click 'More'.Then choose the "Download" tab.
In the prompted 'Download window' you can download the first version of the Campaign or you may choose to customize the download. You can download other versions of the Campaign using the 'Version' dropdown.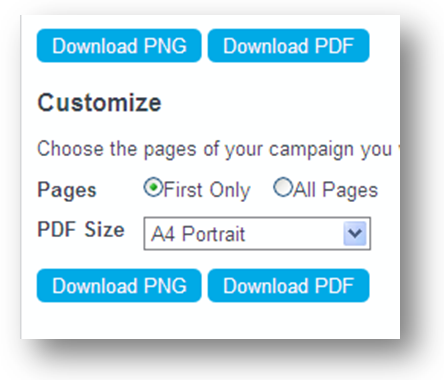 Click to enlarge
You can also choose between downloading the 'First page' or all pages of the Campaign. With the 'PDF Size' dropdown list you can specify the size and orientation of the PDF document. Once download customization is complete click on the 'Download PDF' button to download the campaign as a PDF.