An account's sending limit is the total number of emails that can be sent from the account in any 7-day period. Concep calculates and applies a sending limit to every account based on their subscription and average email usage.
Sending limits are designed to help deliverability, ensuring all users are avoiding email blasts and following permission-based email marketing practices using genuine opt-in lists.
Settings > My Sending Limit.

As well as being visible under the "My Sending Limit" tab you will also see your sending limit at the Preview and Send stage of a campaign.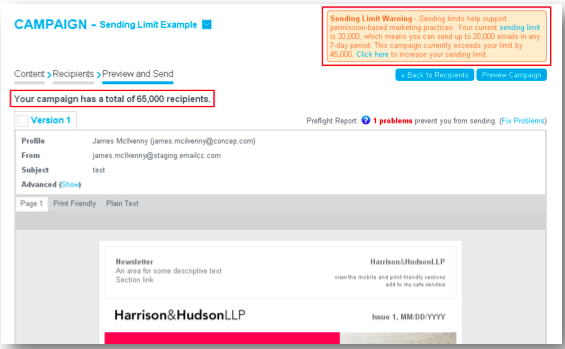 Sending Limit Increase Request
If you see a warning message about sending limits at the top of the page while creating a campaign, it means you are trying to send to more recipients than your current sending limit would allow.
Click the Click here link in the warning message > Complete the brief 5-question request form > Click the Send Request button.
Our Helpdesk will review your request and respond as soon as possible.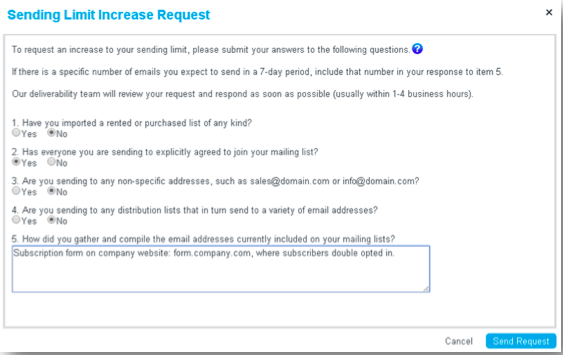 Alternatively, if no warning message is currently displaying but you anticipate a need to increase your sending limit, click Request Sending Limit Increase under Settings > My Sending Limit.