Note: The option to save surveys as templates are not available in all accounts. To access this feature, please contact your Account Manager. 
You can save a survey that you have created as a survey template to provide users with a starting point when creating their surveys.
Find the survey that you would like to save as a template, click on the right hand arrow next to the Survey name and select 'More'.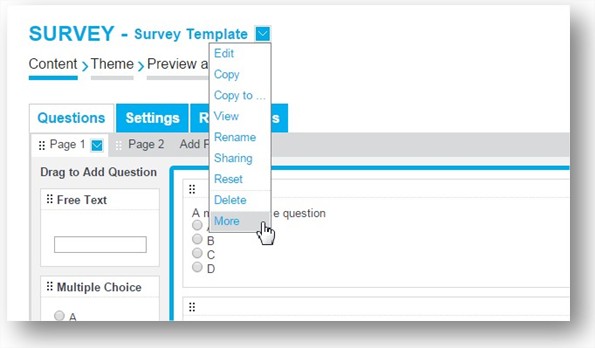 Click on the 'Save as Template' tab, enter the name for your template and click on 'save as template'.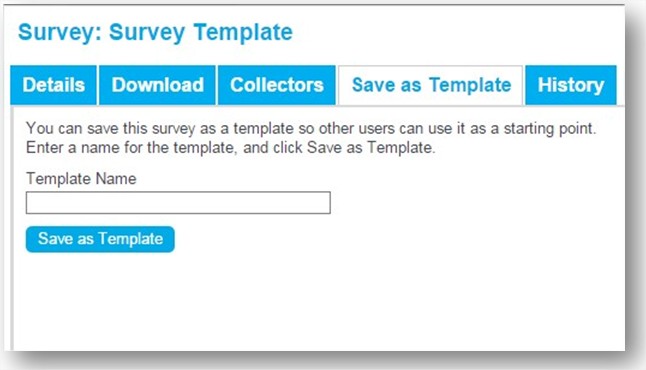 You can access your newly created template by going into the 'Surveys' tab, clicking on 'Create a Survey' button and selecting your saved template.