Submitting a Ticket to Client Helpdesk
Posted by on 26 July 2011 10:49 AM
If you would like help or advice or to speak to a member of our team you can create a ticket in the Helpdesk. We will get back to you after a member of our team has received your ticket.
In order to create a ticket you don't need to be logged into the system. Simply click Submit Ticket from the navigation bar at the top of the Helpdesk.
If you're not logged in you'll be asked to provide your name and email address in order for you to receive a reply.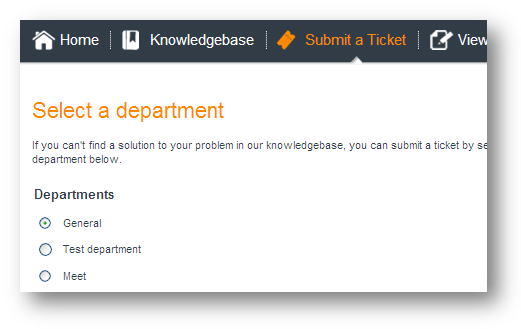 Click to enlarge
Choose the department you would like the ticket to be created in.

Once you click Next you will be asked to give us information about your ticket so we can assist you, examples include the subject line and the description of the problem or question.
You can also send us files from this step such as Excel spread sheets or images however if the file contains sensitive information, please ensure a password is placed on the file and you inform us what the password is.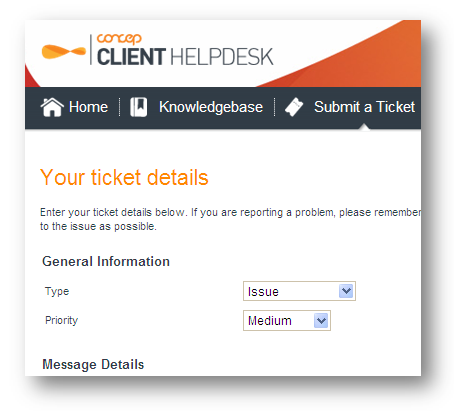 Click to enlarge
Once you submit your ticket you wil see a confirmation message on your screen. You will also receive a ticket notification to your registered email address.
In order to track any changes on the ticket, simply navigate to the View Tickets section of Helpdesk once you're logged in.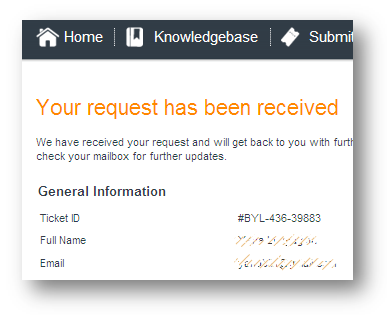 Click to enlarge
---